A 'How-To' For Closet Makeovers
Closet makeovers not only get your clothes organized, but can establish a mood, create a high-end retail simulation, be the home of your art collection, and more. Custom closet companies in Marietta have experience in all closet designs and can guide you in a closet makeover you will love.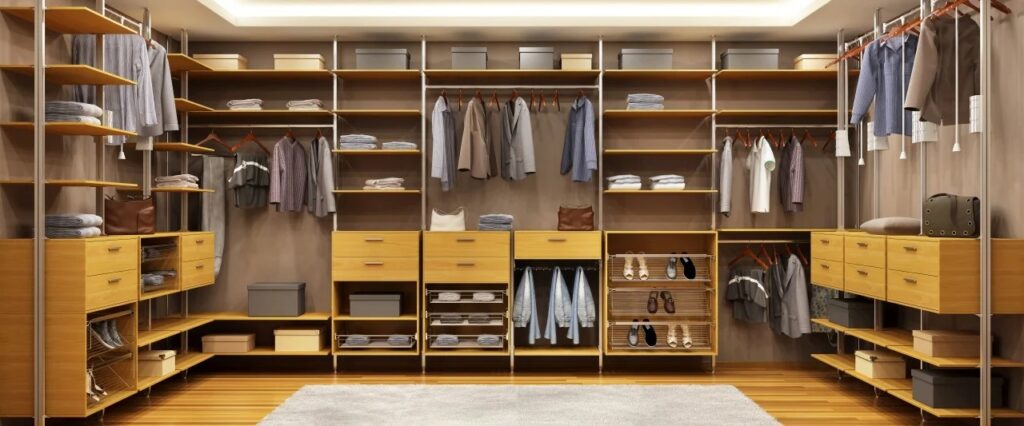 A simple, functional makeover consists of changing out the one-rod closet for two: one high rod for long-hanging clothes, and one low rod for shirts and blouses. Simple shelving is perfect for shoes and purses, while shelving with drawers extends your dresser storage space.
For convenience, the shelving and drawer area can also be fitted with a charging station for all your electrical devices, away from the main living area of the family.
If your space can accommodate it, a window in the closet allows you to choose to clothe in natural light, perfect for determining true colors and color matching. If you have a good-size room to work with, comfy chairs next to the window make for a handy place to put your shoes on.
Walk-in closets offer abundant space for the creative owner. A personal art display on the walls or a small item collection behind glass is inspiring to see every day. If you have space, your closet may accommodate a small office with a fold-up desk and cupboard for supplies.
Display shoes and purses on low shelves to create easy access. Add recessed lighting accenting these items and you will have created a boutique similar to the high-end shops you love to shop in.
Does your walk-in closet face an outside wall where you could install a good-sized window? Closet windows are a trend today and give the room relief from feeling like a cave where your clothes are kept. A large mirror installed directly across from the window will reflect additional light into the room and visually expand the space.
Consider new lighting for your closet makeover. Trendings are recessed spotlights and soft floods that are motion-activated. Lights should not distort the color of the garments, so check outdoors to make sure your colors are showing true under the new lights.
There are many options for a closet makeover. Consider your budget and where you can get the most value. Is it the lighting? A new window? Shelving and storage? A closet makeover can be done in stages, as your budget allows. Consult with the custom closet designer professionals at Closet Designs and More to build a plan, do the work, and enjoy the results!