Custom Closet Storage Organizers
Contractors Skilled In Closet Design
Contact Us for a FREE
Virtual Design Consultation
Organized Closets Make Life Easier
Closet Organizers Closet Designs and More provides relief from stressful mornings for Atlanta residents. Our custom closet organizers are designed by a team of expert contractors and are tailored to benefit your unique lifestyle. We have storage solutions for all your needs. Our showroom is large and our knowledge profound. We are proud of our design team, as they are well-versed in listening to client needs. When we design an organizer system, our satisfaction comes from your satisfaction.
We back our work with a lifetime guarantee on all wood products.
Reach-In Closet Organizers
Each reach-in closet organizer system we install is crafted from high-quality products. These materials are backed by our lifetime guarantee. Laminate shelves and cabinets are used to protect from stains, moisture and heat. 
Another key point to mention is our extensive list of add ons. Design your closet to match your style with custom accessories. Chose from the list below to make your daily routine just a bit more fun:
Velveteen-lined jewelry drawers
Tilt-out hampers
Adjustable shelves
Sliding belt, tie and scarf racks
Angled shoe shelves
Pull-out pants racks
And more!
No matter which options you choose, your reach-in closet will undoubtedly be organized for life. Contact the team of design experts at Closet Designs and More for your free in-home consultation!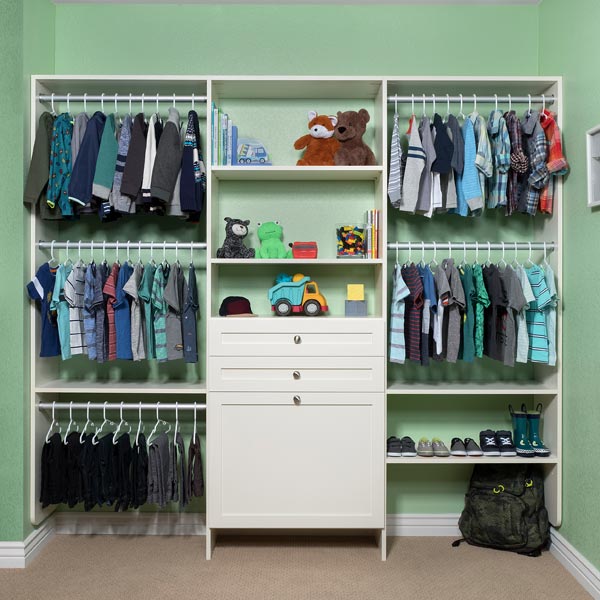 Walk-In Closet Organizers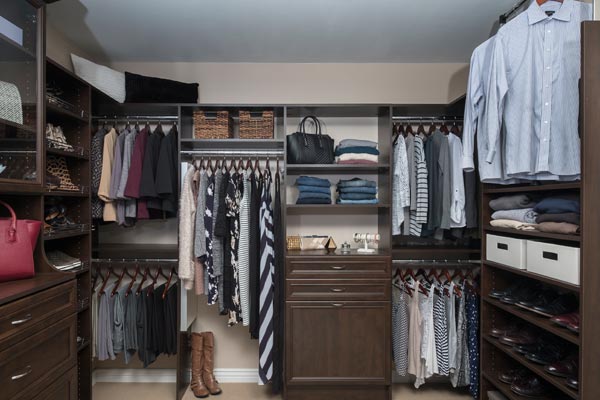 Closet Designs and More will install a custom walk-in closet to fit your lifestyle. Like every home, we understand that each closet is unique. As a matter of fact, we strive for innovative closet design. You may soon need upgraded closet space for a primary residence. Similarly, perhaps your second home could use an upgrade. All things considered, Closet Designs and More has solutions you will love. 
Our unique approach to walk-in closet design involves a free, no-obligation consultation. This is key in order to view your design before we start any work. With this in mind, you can feel confident about committing to the layout. Our revolutionary 3D design system allows us to draw your space virtually. We can even add your selected components, and embellish the design with upgrades and accessories. For the purpose of your design, you will be able to oversee your creation before we step foot in your home. 
Schedule Free Consultation & Ask Us Questions