Murphy-style wall beds for better sleep in Atlanta, GA
When your friends and family need a home away from home, they know they can count on you. But can you count on your guest room to be ready when they are? Closet Designs and More brings custom Murphy-style wall beds to any part of your home so you can put together a polished space for your guests to relax and have a restful night's sleep.
Convert Any Room In Your Home
Our team can even help disguise your wall bed so it blends seamlessly into an existing home office or guest room. Choose either a steel or aluminum frame in full or queen sizes. Even the color and style of your wall bed's façade can be customized to fit your existing décor. Our team will then install your wall bed on a date that is convenient for you. You will be left with a beautiful space that brings extra function when you need it – and visual appeal when you don't. 
Easily Concealed
Customizable
Steel or aluminum frame
Full or queen sizes
Flexible installation schedules
Upgrades available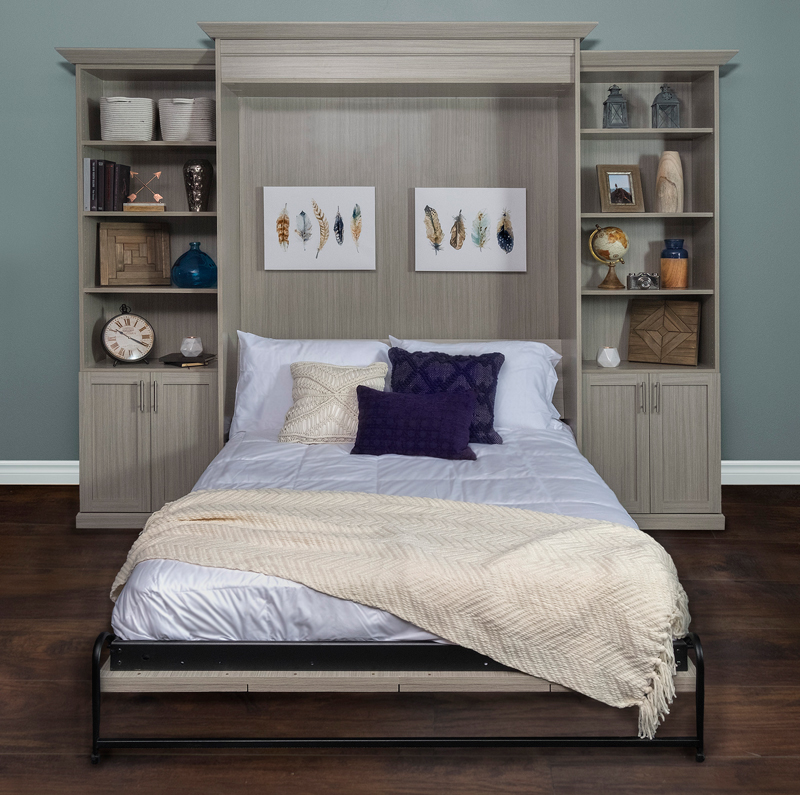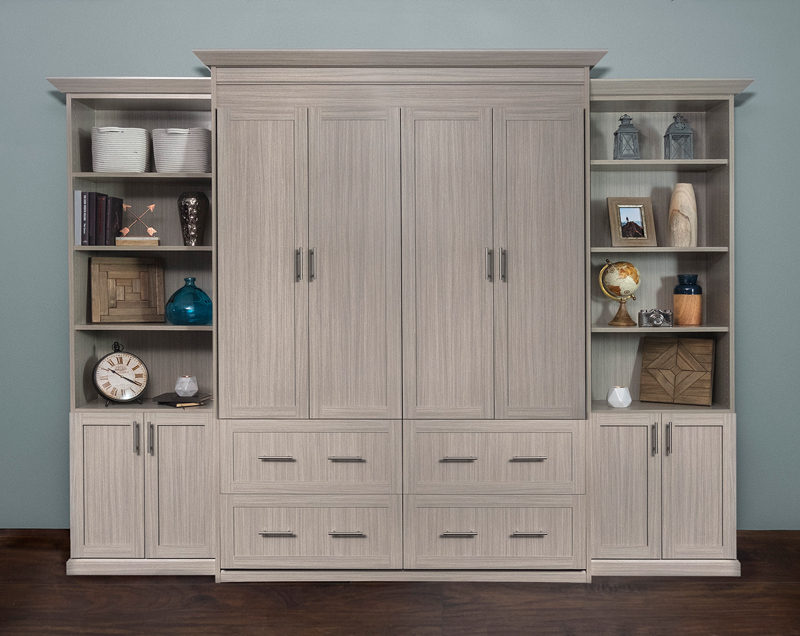 The days of scrambling to pull an unused guest room together are a thing of the past. Whether you need a simple space for family over the holidays or need room for the kids to have a slumber party, Closet Designs and More has you covered!
Simply pull your wall bed down from its concealed cabinet façade, fluff the sheets and add pillows to instantly create a beautiful space for visitors to enjoy. Our wall beds don't fold like trundle beds, so your guests can have a comfortable sleeping experience just as they would in their own bed at home. That's more restful nights for rejuvenated mornings you will both appreciate.
Welcome your friends and family into your home with Closet Designs and More. Contact our team today to request a free consultation and learn more about custom wall beds and installation services.