Custom Storage Organizer Solutions in Atlanta, GA
Your home: your refuge. Closet Designs and More is a proud provider of home storage and organization solutions for homeowners throughout Atlanta, from custom closet organizers to home office systems and garage systems. We are dedicated to helping you get more from your existing space. That means you can enjoy easy mornings, efficient days and restful evenings. You won't believe the difference home organization can make in your life!
Every service begins with a detailed evaluation of your home as well as your vision for the finished space. We will work together to develop a personalized design that maximizes both storage and efficiency in your home. We only use high-quality products backed with an industry-leading warranty to help keep your storage spaces beautiful for years to come.
GET YOUR FREE DESIGN CONSULTATION TODAY!
Your closet organization system could help shave time off your morning routine – and makes it easier to protect your favorite pieces from wear. Clothes that normally wrinkle when hung too close together get some much needed space, so they are ready to go when you are. All this is made possible because our designers take the time to learn more about your wardrobe and daily routines.
Your closet design will be completely customized to maximize space, so you get the most out of your home. Store your shoes on adjustable shelves and hang your favorite outfits like a pro with the help of our custom closet storage systems. There is no end to the solutions your team can offer!
We completely customize your closet, whether you want to update the kids' closets or upgrade your own. For large walk-in closets, we even offer larger components like a hutch or built-in cabinets. Upgrade your closet to include accessories like jewelry trays, premium hanging rods, and angled shoe shelves for a hint of luxury.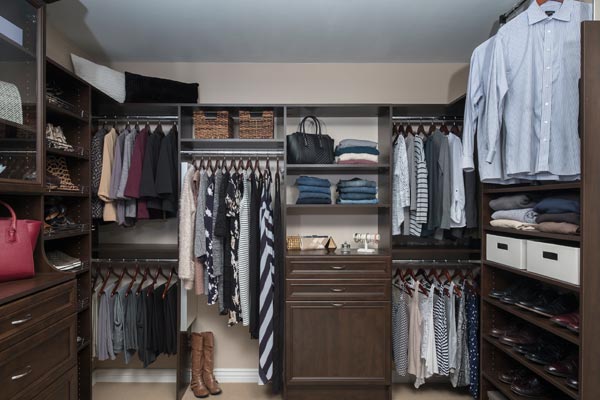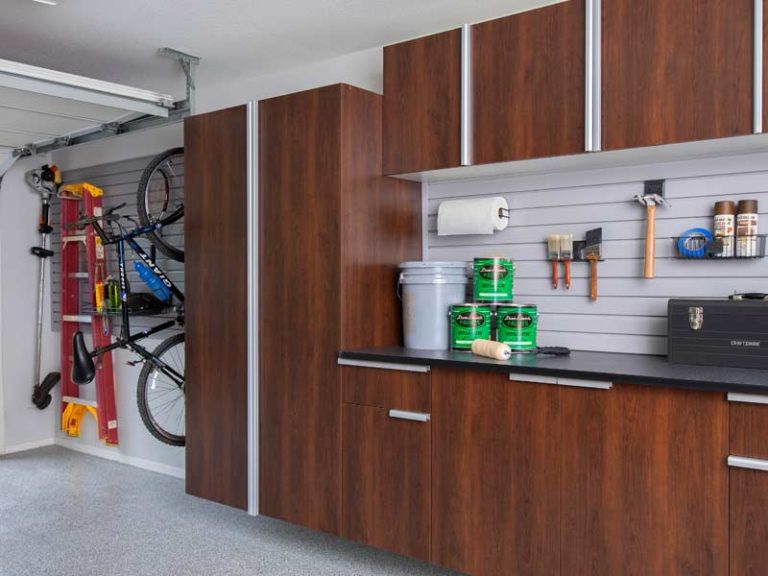 The garage is a place to get things done. Whether the kids are gearing up for soccer practice or you want to restore the classic car of your dreams, our custom garage storage systems are designed to help you achieve more. Get commercial-grade cabinets built to last with heavy duty shelves that can hold up to 100 pounds. Store tools, seasonal items, and more all in one place for ease of use later.
You'll never have to worry about backing the car out of the garage to access your things; our innovative sliding door system makes it easy to get all your belongings. Choose from nearly 200 sizes of garage cabinets for a completely custom look.
Office Design Contractors
Whether you have a separate home office or a nook that shares space with the living room, our designers can help you make the most of your work space. Get right to work in the morning with a clean countertop and cabinets that hold everything you need to start the day. Pull-out laptop trays, adjustable shelves, cord management systems, and file drawers upgrade your home office with functional details. Add base or crown molding for an executive look that will make you feel right at home.
With the right office system, it's easy to conquer the day and become the home office hero everyone needs. It's easy to get the job done with Closet Designs and More.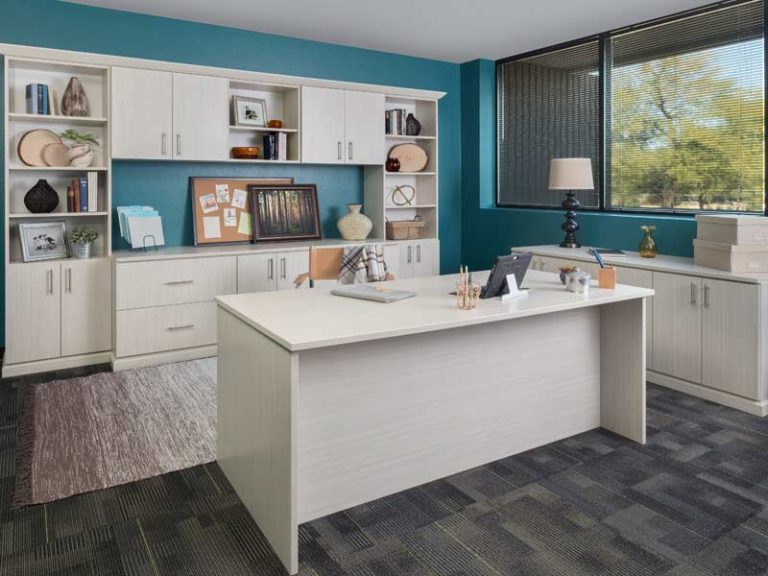 Experts In Home Organization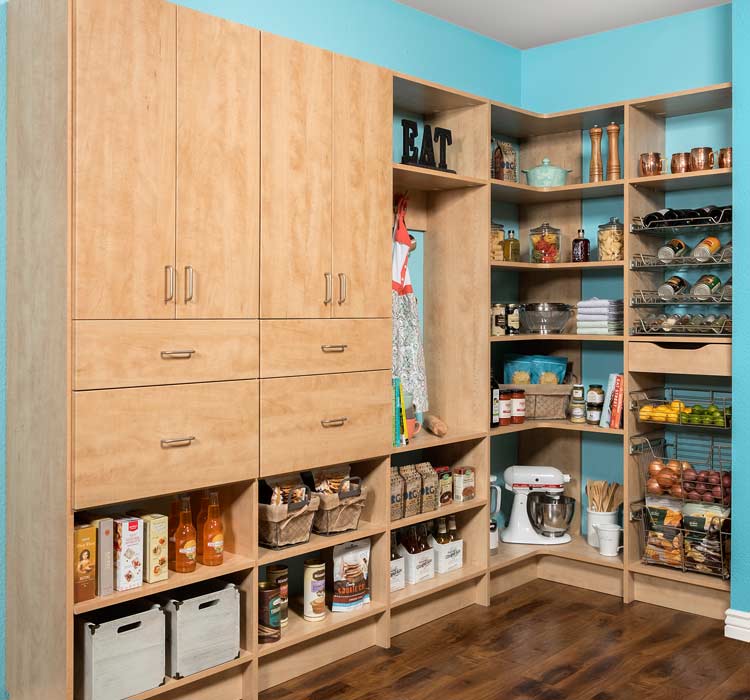 Our organization products come with unlimited applications! Whether you have a mud room, under-stair area, or a small closet with a slanted ceiling, our expert design contractors will evaluate your space and make personalized recommendations that work for your life.
Closet Designs and More has access to an extensive portfolio of high-quality cabinets, shelves and other storage systems to maximize space and minimize the amount of time you spend rearranging or searching for your belongings. We have durable storage solutions for every area of the home, so you can enjoy the peace of mind wherever you go. 
Your Single Source For Custom Storage Solutions
Each design is put together with you in mind. Our Atlanta-area closet organizers have access to a wide range of colors, finishes and styles. We work with you to create a personalized look that matches your unique style.
Our innovative 3D design technology allows our designers to create a detailed image of what your space will look like after your organizational system has been installed. You can review, change and finalize designs with the click of a button. Our technology even allows you to see what the completed room will look like before ever placing an order. 
Installation can be scheduled at your convenience, so you get the look you want at a time that works for you. Closet Designs and More handles every aspect of your organization system installation from start to finish so you can sit back and enjoy the results. 
GET YOUR FREE VIRTUAL 3D DESIGN CONSULTATION TODAY!