Find a place for everything with custom closet accessories from Atlanta closet designers
Contact Us for a FREE
Virtual Design Consultation
Closet Designs and More offers custom closet accessories that enhance the design of our installations. When you choose any of our closet hardware and accessories, you add another element of functionality to promote easier use on a day-to-day basis. Many of our options are available for both reach-in and walk-in closets. Our designers can guide you toward certain accessories that are right for your organizational goals. This is just one of the many ways we create a personalized installation that benefits you.
Pick from the following closet accessories and hardware options:
Jewelry trays lined with velveteen
Pull-out pants racks
Angled shoe shelves
Sliding scarf, belt & tie racks
Laundry valet rod
Tilt-out & pull-out hampers
Sliding wire baskets
Slide-out swivel mirrors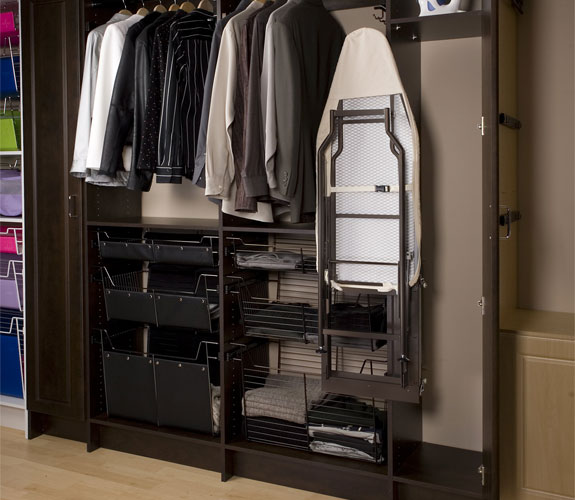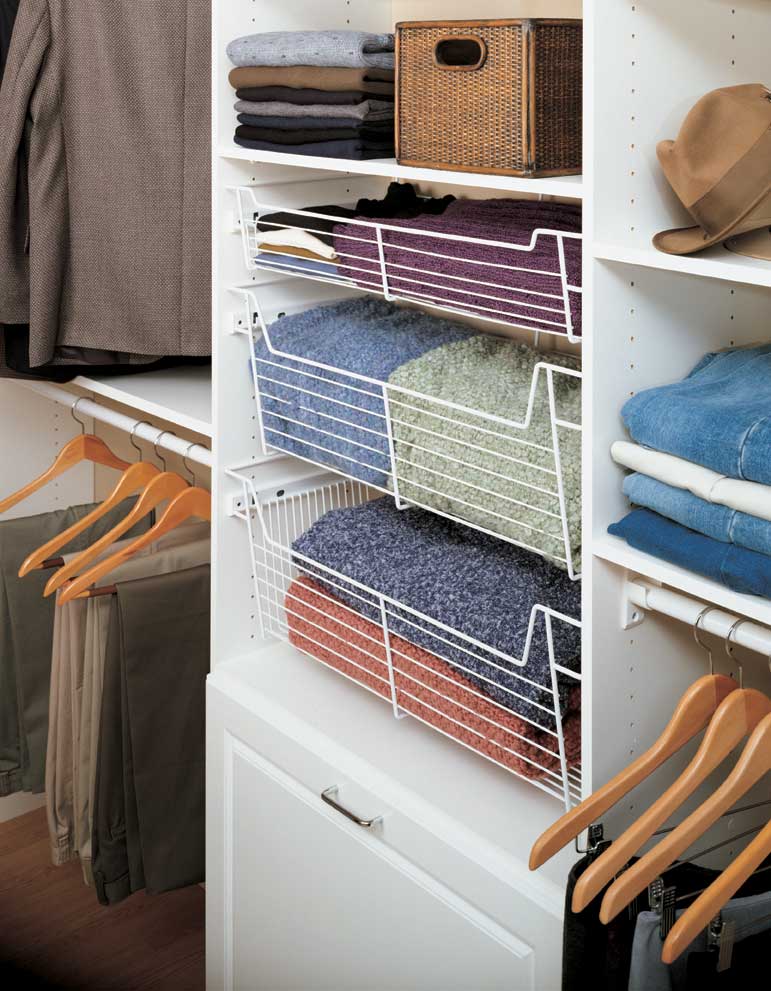 Our closet accessories go perfectly with any size, style or shape of closet, so you get the most out of your storage space. Our experts can evaluate your current closet and recommend a few add-ons that could help your closet reach it's full potential. 
Laundry Solutions
The professionals at Closet Designs and More have noticed that a great deal of closet clutter results from a lack of laundry solutions. Dirty clothes often end up on the floor, on chairs or even on the bed itself. There are better ways to manage your laundry. Our laundry solutions blend seamlessly with your closet installation, so you get a functional design that actually contributes to a cleaner space. Our selection of laundry solutions includes laundry valet, tilt-out and pull-out hampers, and even fold-out ironing boards. 
Our professionals will walk you through the design process and make custom recommendations so you find the best custom closet accessories and hardware for your home. No matter your storage and organization conundrum, Closet Designs and More has a solution for you. Schedule your free in-home custom closet consultation to discuss the endless closet accessory options for your Atlanta home's closets.