Top 5 Fantasy Closet Ideas
The closet is not just a storage room anymore. Today, you can feature your fashions in style thanks to custom closet organizers. From custom-made shelving and cabinets to hanging rods and shoe racks, there are many creative ways to organize your closet and also make your fitting room look so stylish you'll want to skip your living room and bathrooms and show your guests your photo-ready closet.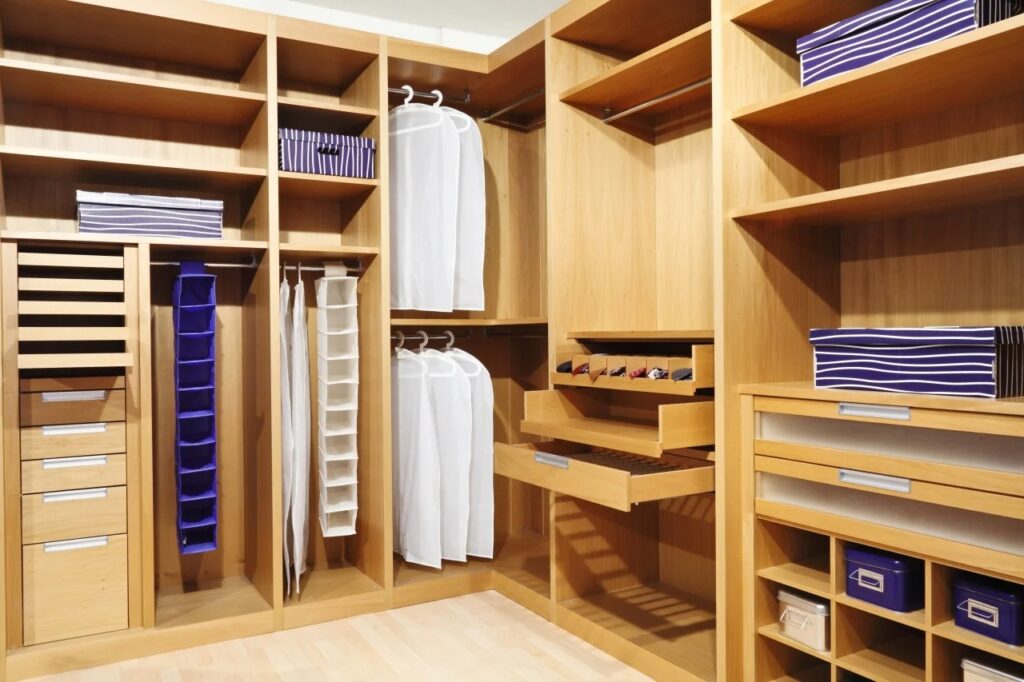 If all of this sounds great to you, consider some top closet design ideas for Johns Creek homes. Here are the top 5 fantasy closet designs to inspire your remodel.
1 – The Masculine Dressing Room
A man's closet doesn't have to be plain. Go debonair and classic with masculine custom closet systems. Custom furniture in dark, wooden tones and plenty of metallic accents will make any man feel large and in charge. Recessed lighting will add to the contemporary effect.
2 – Open and Contemporary
For a light and breezy look that is perfect for early mornings, install open shelving and rows of metallic racks. When you order your custom closet, request a scheme with rows of clean lines and good spacing to make your closet feel large and well-organized. Consider finishing your custom furnishings in white for a spacious feel.
3 – Bright and Comfortable
Why should you have to turn on a light bulb in the ceiling when you walk into your closet? Embrace natural light by keeping clothing in custom drawers below your windows. Place hanging racks out of direct sunlight or behind large and convenient doors to keep them safe. Soft curtains, a plush rug, and plenty of mirrors will make the space feel even more inviting.
4 – Boutique Style
Arrange your closet like a fashion boutique with a mix of ornate custom shelving and plenty of hanging racks, keeping everything from blazers to shoes on display. Arrange clothing by style instead of type and be sure to decorate with a stylish rug and soft seating.
5 – His and Hers
Husband and wife don't have to split closets anymore. Professional custom closet organizers can give you a space you'll love to share. Start with a symmetrical design and two entry points, then install color-coded furniture. Try a white finish for the feminine side and a dark, natural finish for the masculine side.
For more closet design ideas in Johns Creek, or if you are ready to upgrade your closet from plain to proper, find a custom closet designer for a consultation and sample design scheme. They can help you make one of the above fantasy designs come to life, or give you the dream closet you've had in mind.