The Newest Walk In Closet Trends
Today's walk-in closet takes dressing to a new level. More than a place to hang your hat, the walk-in closet in Alpharetta can be a boutique, a sports display, a natural respite, or an out-of-the-way office retreat. Modern trends have opened the possibilities in how the space is used and how the closet fits seamlessly into the style of your home's architecture. What are some features of the new trends in walk-in closets?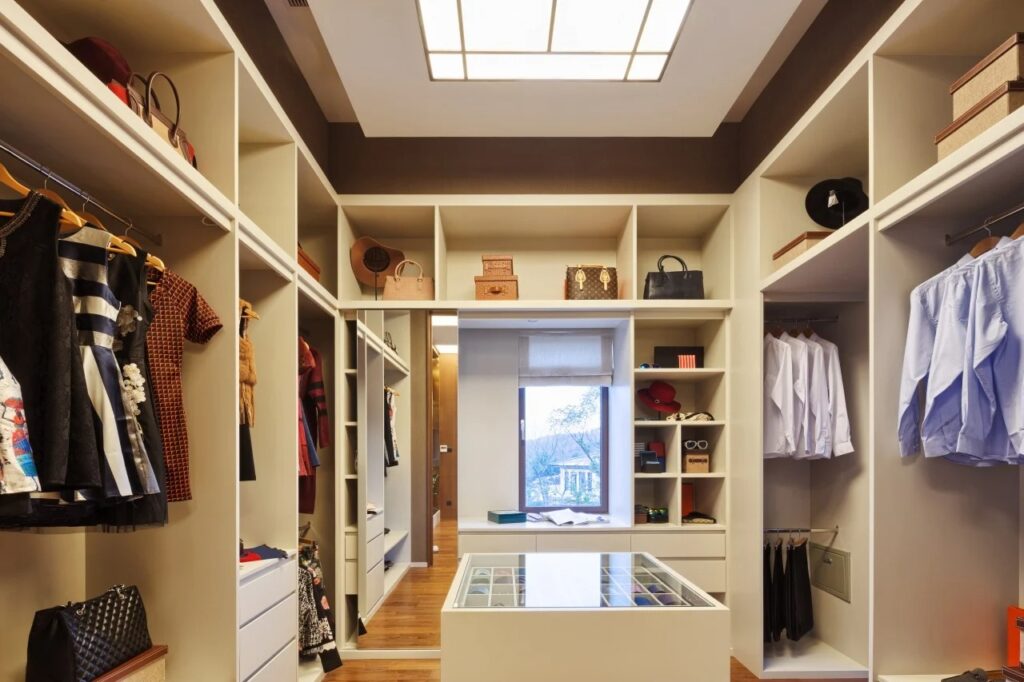 Closets are open to natural light. Windows are placed strategically to offer the best natural light for private dressing and viewing the true colors of garments. In some homes, closet windows are floor to ceiling, bordered by greenery outside the glass. This not only lets light in but invites the outdoors in, creating a restful atmosphere.
Closets are a personal boutique. The room features cupboards and drawers and strategic spotlighting as well as floodlighting common in high-end retail settings. Shoes and purses are displayed on well-ordered shelves, making dressing a fantasy shopping experience with no limit to the budget.
In today's closet, an out-of-the-way office retreat offers a perfect blend of privacy and function. Laptops, phone chargers, compact printers, and video viewers are welcome here. While your clothes are kept behind closed doors, your office retreat is open and accessible while you dress.
Closets can be a private display of all things sports in your life. Everything is in its place, including golf clubs, tennis and racquetball rackets, scuba gear, shoes of all kinds, and your new favorite toy, the drone. Cupboards, drawers, and hanging spaces are accessible and live as companions with your latest office attire.
For the his-and-her closet, the space is visually divided by decorating choices. The female side features light-color cupboards and drawers while the male side uses dark wood. Drawer pulls and cupboard hardware reflects the his-and-her theme as well. Fabric upholstery on matching chair styles is complementary but suggestive of his-and-her chairs.
Closets can be an out-of-the-way art collection display area. Lighting can be adjusted to show art in its most attractive setting. Shelving can be dedicated to collections of small items, kept safe behind glass and locked doors.
Modern closets feature good lighting that is activated by motion in the room. A combination of spotlighting, room lighting, and lamps all feature energy-efficient bulbs. Music is motion-activated, adding to the desired dressing experience in a custom closet.
Whether you are designing your dream closet or renovating your current closet, many of these modern trends can be adapted to your space. For design tips and answers to all your questions, contact the professionals at Closet Designs and More.