Save Time With A Custom Closet
Some people create custom closets purely for aesthetic reasons. If they have a sense of how they want their closets to match their ideal design scheme, they can incorporate features that match the rest of the home. However, most people customize their closets for practical reasons. Closets are not one-size-fits-all, and you probably organize your clothes and accessories differently from anyone else. Therefore, you should not have to rely on the same closet design that works for somebody else. If you want to save time by finding whatever you want whenever you want it, we have some closet design ideas in Duluth that may help you out.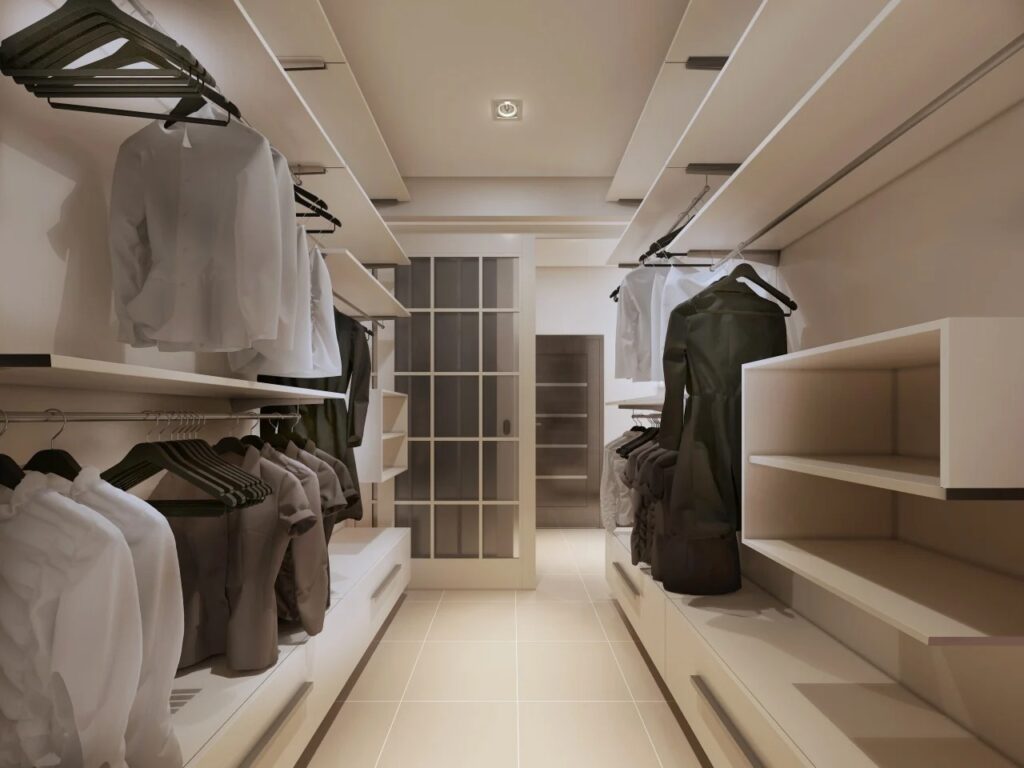 Racks
Since everyone has different sizes and amounts of clothing, you will need to make sure you have enough racks to fit everything and that they hang at the right height. You may want to have multiple layers of racks on top of each other, or you may find it easier to see everything if you have a single row wrapping farther along the closet wall. Depending on how many clothes you have, you may even need to have one row in front of another.
Shelving
Similar to the rack situation, you will need to decide what else you will be putting in your closet and how much room these things will take up when creating your closet designs in Duluth. Figure out if you need to store ties, purses, watches, jewelry, or any other accessories and then figure out how you want them displayed. Do you want your shoes in individual cubby holes, or do you want them arrayed on shelves?
Lighting
Different walk-in closet designs in Duluth will require different lighting. It often helps to have different lighting options like soft or bright, but the exact specifications and placement depend on your needs and how the closet is arranged.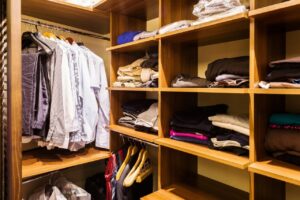 Add-ins
You may also find that you want other add-ins in your custom closet designs in Duluth, such as a dresser, a mirror, or seating, and all of these require careful pre-planning. You will want, for instance, to make sure the space for your mirror is not only the right size but also at the right height if it's hanging on the wall. You will also want to make sure that any drawers for your dresser or any other shelving in the closet have room to open. You don't want them hitting walls or each other. Having everything organized in this way will save you from awkwardly navigating your closet when the time comes to use it.