The Importance of Liquor Cabinets
You're hosting a big party, a small celebration with a few friends, or just a romantic evening with your significant other, few things are more important than a custom closet for all your libations, otherwise known as a liquor cabinet. A custom closet company in Roswell can build you a compact but spacious custom liquor cabinet that has space for all of your necessities. Here are a few reasons why you should definitely look into installing a liquor cabinet in your home.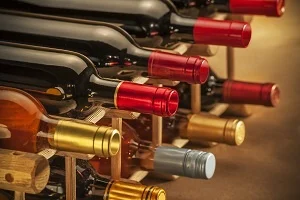 Keep It Together
When company drops by, or a small gathering turns into a party, you need to know where all of your drinks and accessories are. Don't scramble to find that bottle your father-in-law bought you and rifle behind cereal boxes and other pantry goods to locate it. Where is that new bottle of tequila? Did you stuff it in a wine rack where it didn't fit or has it just been sitting in a corner of the kitchen counter? A high-quality liquor cabinet installed by custom closet organizers will keep your stemware, glassware, wine, liquor, shakers, and accessories all in one compact space. Simply open a door or cabinet and everything is exactly where you sorted it.
Make It Official
A staple of great hosting abilities is following up the question, "Do you want something to drink?" with your guest's choice. And don't follow up this question by searching your refrigerator in desperation. Most importantly, don't just settle on giving your guests tap water. No matter the occasion, it's always good hosting to fix your guests a drink. Friends, family, business visitors, new neighbors, and all other guests would rarely say no to a flavorful beverage, so be sure have a great liquor cabinet with room enough for a variety of options.
By the way, a custom closet company can incorporate a liquor cabinet into your pantry, too. So, if you prefer to offer non-alcoholic beverages, you can keep sodas, seltzer water bottles, and other virgin options in the same place you store snacks to hand out.
Build It
The idea of a liquor cabinet shouldn't be new to you, but the possibilities might be. Where do you start? If you are used to simply storing bottles in your freezer like a college student, then a large custom liquor cabinet in your kitchen or just outside your dining room can help you build an adult collection of drinks, mixers, and glassware. It's a staple of any adult home, and you are falling behind if you haven't caught this trend. But whether you're an avid drinker who wants to store their large collection in style or just want a small place to organize the occasional libation, turn to a custom closet company in Roswell for a stylish and unique solution for your home.