Guide to the Best Closet Organizers and Systems
You're ready to get organized. You understand that the condition of your exterior space can reflect and shape the condition of your interior space. So, you want the peace and calm that will come from order and organization in your closet. Everything in its place and easy to access sounds perfect.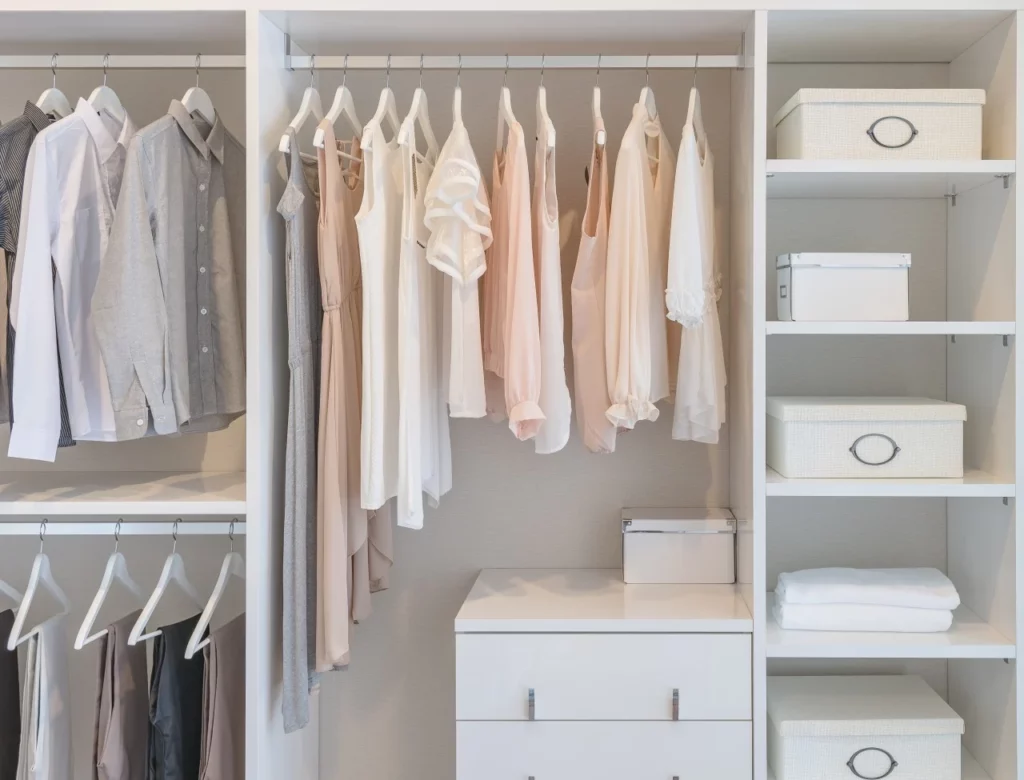 Now, where to begin? You've looked at custom closet systems in Marietta, and the options seems overwhelming. There are so many choices, but which one will perform best for you? We've broken down your options into a few simple categories to give you a head start.
Professional Custom Designs
Hiring a professional closet designer is the way to go if you're willing to put in a little time and want an exact match to your lifestyle. A professional will help you create a system that will serve your needs for years to come.
The result can be a maximal, high-end system complete with lighted shoe storage, built-in seating, and ambient lighting to set the proper mood. This type of design is the perfect way to pamper yourself and add a little glamour to your life.
On the other hand, the result from a professional design can be more on the practical or even minimalist side. It all depends on the needs of your daily and yearly routines and the specifics of your space. A professional will create a system that suits your needs precisely and with style.
DIY Systems
If you are a die-hard DIYer, Rubbermaid and Closetmaid offer some great options. The Rubbermaid system is completely adjustable with metal rods and expanding shelves. It's made to fit any walk-in or reach-in closet and fits on one wall. Closetmaid offers a comparable system with great adjustability as well. If you have an eye for organizing and just want to keep it simple, the DIY route may be the way to go.
Portable Systems
If you're a renter or just a free spirit who doesn't intend to stay in place very long, take a look at Elfa. Elfa offers free standing or insert solutions that you can pack up and take with you when you go. This system is available through The Container Store, and includes professional installation.
The Container Store offers both in-store or online design help. You need to clear out the shelves from your existing closet, but otherwise it's a done-for-you option.
Quick Fix Systems
If you want to start simply, Easy Track is another good bet. Available on Amazon, Easy Track offers a super easy closet kit that can pull together your belongings in a day with a unified, straightforward look and little fuss. Here's a quick fix when you don't want to spend much time but you do want to arrange your belonging in a logical order.
With all of these options, you should be on your way to an organized closet!