Easy Ways to Maintain a Walk in Closet
One look at a brand-new, custom-designed walk-in closet can set your head reeling with thoughts of how organized your clothes, shoes, and accessories are going to be, and how easy it will be for you to put together a tailored look each morning. It's a joy to get dressed when you have such a magnificent place to store your wardrobe. Having a great walk-in closet in Atlanta, however, requires more than just good intentions. You need to be organized, have an intelligent system for using your closet, and you need to be diligent about it. Here are some easy ways to maintain your walk-in closet.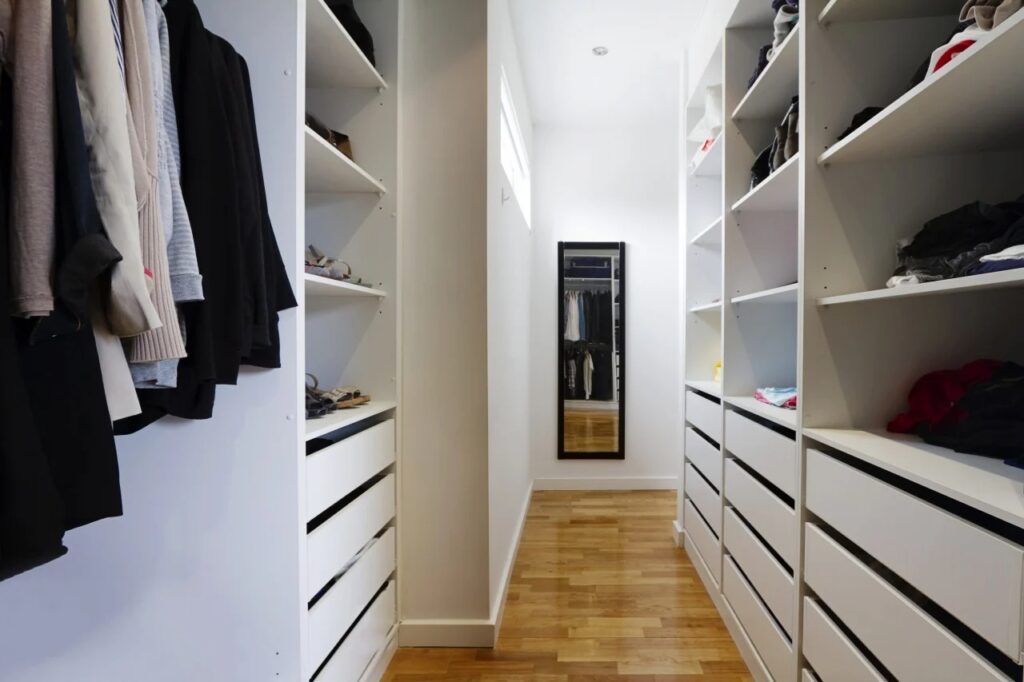 Hangers for More than Just Hanging
Having good quality hangers that prevent shoulder dents is just one way that hangers can help maintain your wardrobe. Another way is by using a system of color-coded or labeled hangers that will do wonders to effectively organize your wardrobe. This way when you want to retrieve a certain type of garment from your closet (i.e., short sleeved shirt), you'll know exactly where to find it. Also, avoid using wire hangers. They may be sufficient for transporting your garments home from the dry cleaners, but they have no place in a seriously-maintained, quality closet.
 Accessories for Your Closet
 A great-looking closet can be ruined by distributing in your accessories among your hanging clothes. This looks terrible and is no way to organize a closet. Accessories are the add-ons of the wardrobe, so treat them that way in your closet, as well. Install special hooks and racks that complement your closet. Special drawers and bins to hold accessories that aren't meant to be hanged can be arranged attractively above, below, and around your hanging rods.
Show Your Shoes
Don't just pack your shoes into a corner or in a large bin. They weren't displayed that way at the store where you purchased them, so follow the store's example at home. Set up shelves and display them conveniently and attractively for easy retrieval. Also, don't be satisfied that the shoes you currently own fit perfectly in a row, using exactly the shelf space available. Add extra shelves and spread out the pairs of shoes. This way, you can easily add new shoe purchases into your closet without having to add more storage shelves later–or worse yet, having to stick the surplus pairs of shoes into corners or drawers.
 Avoid Clutter
One thing is for certain, an organized, attractive closet can be sabotaged when clutter overtakes it. Don't store items that don't belong in your closet. Take the time to put them away in their rightful places. Taking an extra minute or two to straighten up every time you enter your closet will help keep your closet organized.
Follow this advice and don't wait another minute to get your closet organized and to keep it that way. Also, if you don't already have a great place to store your wardrobe, custom closet designs ideas in Atlanta are just a mouse click away. The sooner you call, the sooner you'll have the closet of which you've always dreamed. Leave behind the days of storing your clothes in a pile in the middle or your bedroom and embrace your future with an organized, well-kept wardrobe.