The 9 Best Closet Organization Ideas
Home closets are difficult rooms. How do you keep all the clothing you own in one space? Even worse, how do you keep luggage, shoeboxes, and other miscellaneous things in there with it? Where is everything supposed to go? These dilemmas are responsible for messy, unorganized closets everywhere, and messy bedrooms to match.
If you have a pile of clothing on a chair in your bedroom or have an overloaded closet that is stuffed to the ceiling, then you should consider professional closet organization in Atlanta. Professionals can create a smart closet design, install organized furniture and help you turn a dangerously overloaded closet where your favorite clothes get lost forever into a well-organized and swanky space where everything fits perfectly.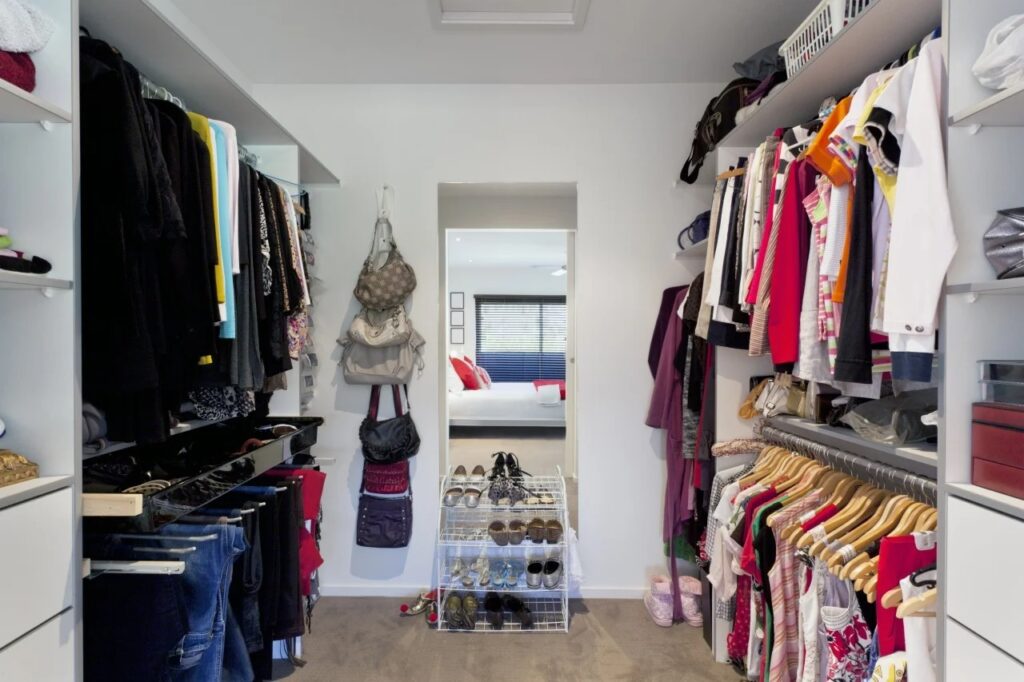 If this sounds good to you, then start with these 9 organization tips. Implement these closet ideas for better organization today.
Hang bags on your closet door to save space. Purses and clutches can waste tons of closet space, especially if you leave them on the floor. Hang them up to free up space.
Color coordinate containers and drawers so you know where to find things you don't use often. Holiday decorations, costumes, and your heaviest outerwear belong stored away so you save space throughout the year. But you should still know where to find them when you need them.
Arrange your clothing in a dressing order, or the order in which you put them on. This can streamline getting ready. If you store undergarments, shirts, pants, outerwear, accessories, and shoes in that order, you can make a circle through your closet and come out ready to face the day.
Install a closet system with build-in drawers to hide away belongings that would otherwise get lost in the shuffle. For example, keep jewelry, ties, and socks in their own drawers so you know exactly where to find them.
Go for uniform colors to make your clothing stand out. Mismatched hangers aren't just eyesores, they can make finding clothes more difficult. When you have hangers in a uniform color, your eyes can focus on what's hanging.
Take a note from clothing boutiques and separate your pants. Hang slacks with your formal wear and fold up your jeans and casual pants. Keep the folded bottoms on neat shelves so you can identify them by color but still save space.
Take advantage of every nook and cranny of space. Sure, a dresser can hold clothing inside, but you can use the space on top for accessories. Cabinets have helpful drawers for undergarments, but you can hang scarves from miniature hooks on each side.
Furniture might seem to take up space, but what they use up in space, they make up for in functional storage opportunities. Custom closets should always include a mix of shelves, racks, and cabinets that are fitted perfectly to the room's layout for optimal storage capabilities.
 Add a decorative mirror in your closet for a touch of comfort and style that also saves you time walking from the closet into your bedroom or bathroom to check your look.
The best tip for improved closet organization in Atlanta is to rely on professional custom closet designers. Pros can measure your closet's size and layout and optimize it with custom furniture. You can even consult with them for organization tips so you stay perfectly organized every day.