7 Things To Consider When Hiring A Custom Closet Company
A closet is no longer an afterthought or a place to simply store your shoes. It's now a luxury space where you can get ready, express your style, and stay organized. If your closet is lacking design and organization, it's time for a transformation. Hiring a professional, custom closet company in Atlanta, Georgia, to handle your new design is a great way to ensure that your space turns out exactly the way you want. Don't hire just anyone to work on your closet, though. Here are a few things you can do to guarantee that you find the best company for the job.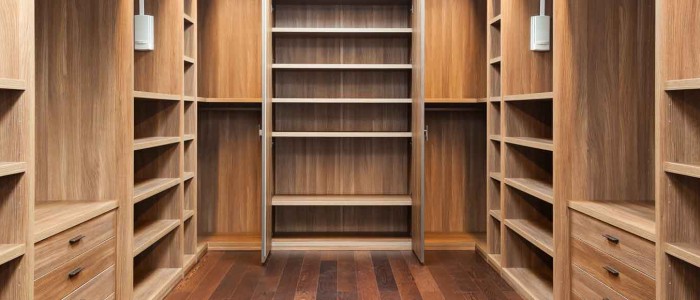 Look for A Showroom
Custom closet companies understand how important it is to hire a qualified professional to handle the install and design. Respectable companies will have a showroom set up. This allows you to preview their work and get a feel for how much experience they have.
Get Referrals
Talk to someone who has recently had a custom closet installed. Talk to them about the company they used. Would they recommend them? Why or why not? Additionally, there are plenty of third party review sites available to help you find the right builder.
Are They An Experienced Closet Company?
That's not to say that newer companies can't handle the project. A company that has been in business for a while is usually a better choice. By the same token, not only do they have more experience, they also probably offer warranties and competitive pricing.
What's The Warranty?
You'll want to find a custom closet company that offers one! You are spending your hard earned cash creating a space that you love. Choosing a company that stands by their work protects your investment. Another key point, it proves to you that the business takes the satisfaction of their customers seriously.
Design Basics
Your chosen closet company needs to know how to design. Basic closets are easy to design. Install a few shelves and hanging bars and you're good to go! When it comes to custom closet designs, however, a keen eye is needed. Your company should be able to envision your dream in your allotted space. Using creativity, they'll be able to make your dreams come true! Additionally, they should be up front and realistic with expectations.
Make Sure They're Insured
There are plenty of unlicensed custom closet companies available to help you with your project. Hiring these providers is a mistake. Look for companies that are properly insured, bonded, and licensed. This means that they meet legal standards and that you won't be held liable should an incident occur during the project.
What Materials Are Used?
Check out the quality of materials and hardware before installing. You're building a custom closet because you want a luxurious location to store your belongings. Don't settle for any company that uses anything but the best materials.
Whether you're envisioning a modern design or something more chic, choosing the right custom closet company in Atlanta is the best way to make your dream become a reality. With these helpful tips, you'll find the right experts for the job in no time!