5 Tips to Design the Master Closet You Dream About
Is your wardrobe busting out into the master bedroom… and beyond? Does your partner have to get dressed in the guest room because there just isn't enough space for both of you? You're in luck! The professionals at Closet Designs and More create custom closet designs in Cumming every day. Read on for a few tips and tricks to make your master closet more functional.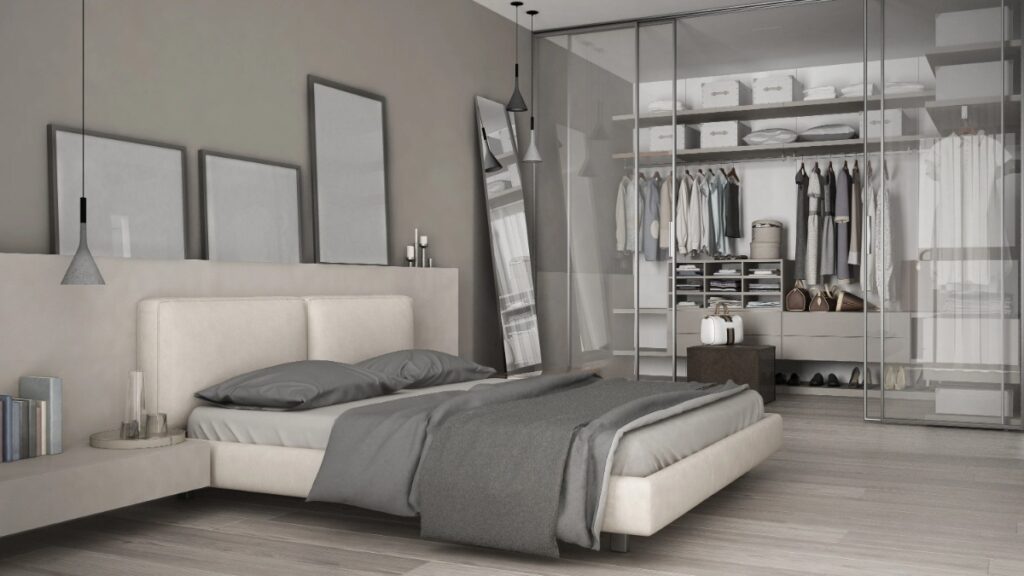 2 People, Different Requirements
For most couples, your everyday wardrobe is different. You have unique styles, hobbies, and careers. So, why would your master closet be the same for both of you? Here are things to consider that may be answered differently for each of you:
How many, and what types, of shoes do you have?
Do you need hanging space for dresses or suits?
Do you need shelf space for folded t-shirts and sweaters?
How will you store 'unmentionables' and lingerie?
What kind of accessories do you wear? Ties, jewelry, belts?
Do you have active wear?
Where do the dirty clothes go? (Hopefully, not on the floor, right?)
Adding Furniture
Are you lucky enough to have space for a walk-in closet? Depending on the size, they can be the size of a small bedroom! You may only have room for a stool or ottoman, which can be handy for trying on shoes. But, if you do have the space, the addition of a comfortable chair or chaise lounge can turn your closet into a retreat from the chaos of everyday life, or just an escape from your kids.
Let There Be Light
Perhaps the most important consideration that often gets overlooked is light. A functional master closet requires excellent direct and indirect lighting to see the true colors and condition of your wardrobe, and how you look wearing it!
A combination of overhead, recessed, and sconces is ideal to reduce awkward shadows. Natural light is great, so bonus points for windows! Use a frosted window diffuser for privacy when necessary, but try to leave uncovered whenever possible. Avoid harsh fluorescent lamps, and aim for bulbs in a warmer daylight spectrum.
Mirror, Mirror
It's no wonder Snow White's step-mother had a mirror as her best friend. Plan a space for at least one full-length mirror to view your outfit from top to toe. You can see wrinkles, stains or dropped hems before you leave the house.
It can be on the back of a door, on the wall, or be a cheval mirror on a stand. Either way, be sure it's in a well-lit area with easy access.
Professional Guidance
If you're still at a loss, or buried under your bulging wardrobe, consult a professional closet designer. They can help separate you from your emotional response to items that no longer serve you, but you can't bear to part with. Sometimes all you need is an outside perspective to energize and motivate you to start getting organized… starting with your master closet.