5 Advantages of Closet Systems
Of all home improvement jobs, why should you invest in a custom closet system designed just for you? Why would you want to wake up and walk into a beautifully designed and organized closet? The real question is: Why wouldn't you? Unlike many other home improvement projects, organizing your closet actually has a domino effect on your daily life. It is shocking how little focus closets receive in most homes. If anything, finding custom closet organizers to install your very own closet system in Atlanta should be a major priority. These are just 5 of the many ways improving your closet improves more than just your clothing.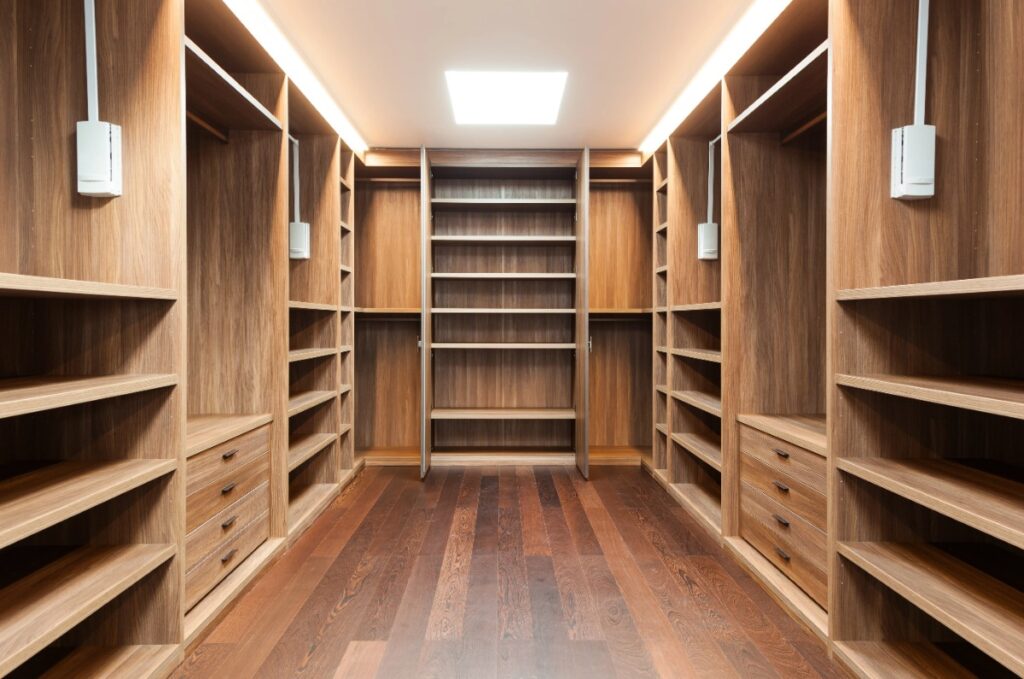 1 – Beautify Your Closet
If you have never thought of upgrading your closet, then you might not be aware of the aesthetic possibilities even the tiniest storage room holds. Live like a celebrity and upgrade your closet with recessed lighting; custom-designed furnishings like shelves, cabinets, drawers, and hanging racks; and a color-coordinated scheme that makes all of your clothing and accessories pop. The difference will be so magnificent you'll want to show off your closet to your guests first before your living room.
2 – Protect Your Investments
Clothing is a major lifestyle expense. To function in society, you need a wide variety of styles of clothing, from cool summer outdoor wear to formalwear. Ordinary closets jam these articles of clothing together, allowing them to wrinkle or get lost in the shuffle. If you have ever rifled through your closet and thought that you need to go shopping, you might just have organization problems. Organizing the clothing and accessories you invest in protects your wallet so you can rely on what you already own.
3 – Organize Your Day
How you begin your day sets the tone for how your day plays out–this is one reason why some experts recommend early morning exercise. Having a well-organized custom closet design streamlines a daily process: getting ready. Well-organized closet systems allow you to find and put on what you need when you need it–no more scrambling through crowded racks and drawers to find the right outfit. When you make getting ready fast and easy, you kickstart your day with positivity and professionalism that can carry you until evening rush hour.
4 – Improve Your Home's Value
Custom closets are becoming major household trends, especially among young, first-time home buyers. This means that investing in custom closet installation in Atlanta means investing in the overall value of your home. Because great closets improve property values, you may even be able to recoup all or part of your investment when you eventually resell.
5 – Custom Improvements
Professional closet organizers are true professionals in the craft of making closets of any size as useful and attractive as possible. Optimizing your closet means turning to these professionals for a customized design layout that takes advantage of all usable space in your closet. They will analyze the dimensions of the room, your tastes, and your storage needs to create the most storage-friendly closet possible for your home.
If you still want to learn more about the advantages of installing a custom closet system in Atlanta, simply contact a closet designer near you. They can answer your questions and get your closet to remodel started.